DropShipCommand TRO
SPT-1SW Serpent

---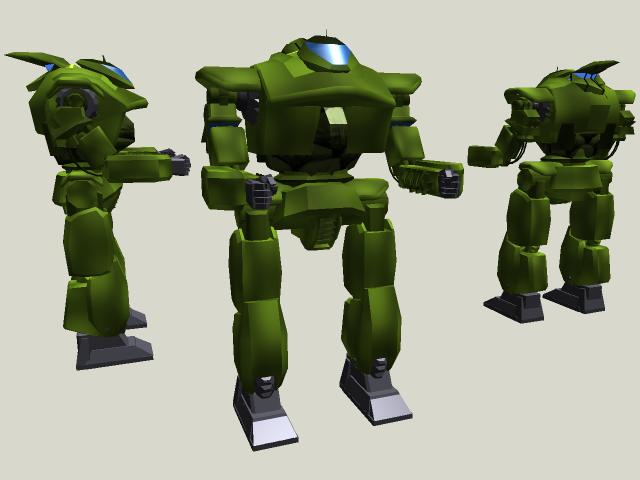 | Type/Model: | SPT-1SW Serpent |
| --- | --- |
| Tech: | Inner Sphere / 3067 |
| Config: | Biped OmniMech |
| Rules: | Level 2, Standard design |
| | |
| Mass: | 55 tons |
| Chassis: | Kallon Type XIX Endo Steel |
| Power Plant: | 275 Vlar Fusion |
| Walking Speed: | 54.0 km/h |
| Maximum Speed: | 86.4 km/h |
| Jump Jets: | None |
| Jump Capacity: | 0 meters |
| Armor Type: | Kallon Unity Weave w. CASE Ferro-Fibrous |
Armament:
None
Manufacturer: Kallon Industries
Location: Nanking / FC (KI)
Communications System: Newburg Telescan 17
Targeting & Tracking System: Spar 3C MegaTrak
Overview:
When news of the success of Task Force Serpent, the annihilation of Clan Smoke Jaguar, and the end of the Clan invasion reached the Inner Sphere, many people celebrated. Upon hearing of the horrendous losses incurred, however, some were more realistic. Kallon Industries knew that, while many units would be coming back enriched with Clan technology, many others would require major rebuilding efforts. Executives at the Nanking offices decided to push through an OmniMech design that would fill all holes in a unit's formation while being able to compete with the latest Inner Sphere and Clan technology arriving in the Inner Sphere. Unfortunately they pushed a little too hard, and the rush to production ended up delaying production by years.

From the start the Serpent project was plagued with problems. Although the local executives were trying to push the Serpent, the executives at the head office were making the development of the Templar their priority. Despite this redirection of resources, an ambitious, arrogant young executive by the name of Stephen Ross decided to take the challenge and make the Serpent a reality. Unfortunately his arrogance cost him his career and cost another man his life.

Development went slowly, and the manpower dedicated to the Serpent was stretched so thin that safeguards were almost nonexistent. These problems were further exacerbated by the decision to create an Omnimech, complicating the development process immensely. This advanced technology was still not widely spread, requiring more development time and effort than standard Battlemechs. This was time that Ross did not spare.

The first prototype was rushed into testing months before the chief engineer felt it should have been. With the engineer's resignation on his desk, the field tests began. Numerous actuator failures kept the 'Mech from walking more than a few steps for the first week. Soon after, a massive gyroscope failure knocked the test bed out for a month. The failures came to a head when a plasma leak in the right torso set off two tons of LRM ammunition. The integral CASE system had also suffered from the overly stressed development schedule and failed. The explosion ripped through the center torso and cockpit, killing the pilot instantly.

The following investigation found Ross responsible for numerous violations of safety procedures and fired him in disgrace. The design was shelved, but the original chief engineer, Ralph Houser, worked on it for two years in his spare time. A full redesign of the cooling system removed the risk of another plasma leak like the one that destroyed the prototype. Experience gained from the development of the Templar and from studying unsalvageable Clan Omnis greatly advanced Houser's understanding of the technology, and with new blueprints in hand Houser was able to get enough support to resurrect the project. With more time and resources the creation of a new prototype went without a hitch, followed scant months later by full production.
Capabilities:
Two primary advantages Clan 'Mechs have over Inner Sphere designs are range and maneuverability. As the Serpent was originally envisioned to emulate and combat Clan designs, both of these ideas factored heavily into its development and the selection of its standard variants.

Speed was a definite design priority for the Serpent, but it was secondary to cost effectiveness. Returning units would have numerous holes to fill in their ranks, and expensive extra light engines would make the design far too expensive to be purchased in any quantity. Instead, the bulkier but less costly endo steel and ferro-fibrous technologies were used to save weight. Over nine tons of the lighter armor provides more than adequate protection for the frame while keeping the price below six million C-bills for the base model. While this does restrict the top speed to 86kph, that was determined to be a sufficient tradeoff for a 'Mech of its weight class.

Stephen Ross' original design called for long-range combat capabilities to reduce the Clans' range advantage. Houser kept with this philosophy, making the 'Mech as effective at range as possible within the Serpent's twenty tons of pod space.

The primary variant embodies everything Ross hoped it would be. Twin extended range particle cannons make up its primary armament, allowing it to strike targets out to almost 700 meters. These are supplemented by three small lasers for added punch at point blank ranges, and it mounts five jump jets for added mobility. The design does carry an additional two double strength heat sinks over the base design, but even with them pilots complain about it getting warm in the cockpit.

Configuration A takes a turn toward the cooler side with its dual rotary autocannons. These weapons are capable of laying down a withering wall of shells, and overzealous pilots can run the two tons of ammunition dry in under two minutes. If they do they only have a pair of extended range medium lasers to fall back on, so it is suggested that pilots using this variant keep near friendly lines and possible resupply.

The beta variant is a true support variant but with even worse staying power than that of the alpha configuration. While a mechwarrior with rotary ACs can adjust his rate of fire to stretch his effective time on the field, no such adjustment is possible with this configuration's dual LRM-15s. With the added accuracy of Artemis IV systems these weapons can be very dangerous, but the pilot only has a minute and a half worth of continuous fire. After that they're left with only a single extended range medium laser and the advice to retreat at best possible speed for resupply. This variant is also thought to be cursed by some superstitious enough to believe in such things. This idea is scoffed at by more rational mechwarriors, although no one can deny that it seems to suffer more than its fair share of ammunition explosions. Strangely, not one mechwarrior has died due to an ammunition explosion when piloting this variant.

Alternate configuration charlie is probably the most intimidating of the standard variants. The head chopping ability of the massive gauss rifle mounted on the right arm is rightly feared by any sane mechwarrior. There's enough ammunition for almost any single encounter, but when stores run dry there are still three extended range medium lasers to fall back on.

Configuration D is the true long-range sniper. While the dual LB 2-X autocannons may not be the most awe inspiring weapons, their incredible range can't be ignored. With two tons of ammunition this 'Mech seldom has to worry about running low, and the two ammunition bays give the pilot the ability to carry both slug and cluster ammunition. For slightly more moderate ranges it carries a single extended range large laser while an ER medium comes in as a last-ditch weapon against foes that get too close.

The final standard configuration is the only nod to the necessities of infighting. Echo carries an impressive short-range array of four quad-tube streak SRM packs in the right arm and four extended range medium lasers in the left. To further enhance its effectiveness in urban environments this design also carries five backpack mounted jump jets, giving it a jump capacity of one-hundred fifty meters. While more or less a sitting duck in open field engagements, this design can be absolutely vicious up close.
Battle History:
So far there has been no significant battle history built around the Serpent, as it is still reaching units across the Federated Suns. There were a few scuffles with Lyran and Clan Wolf forces during the FedCom Civil War, but thus far it has missed out on the largest battles.
Notable 'Mechs & MechWarriors:
Ryan Aldritch was the pilot that lost his life in the horrendous accident that took the first prototype. He was a highly popular test pilot at the time, well known for his skill and professionalism. His name was stenciled underneath the cockpit on the second prototype to honor his memory, and can still be found there to this day in Kallon's offices on Nanking.
Deployment
Although units familiar with the Serpent's history tend to look on it with suspicion, those that haven't heard about its troubled development have been exceedingly happy with the design. It has proven highly reliable and durable, a favorite of techs and mechwarriors alike. It is hoped that continued use will clear the stigma attached to the Serpent's name.
---
| Type/Model: | SPT-1SW Serpent |
| --- | --- |
| Mass: | 55 tons |
Equipment:
Crits
Mass
Internal Structure:
91 pts Endo Steel
14
3.00
(Endo Steel Loc: 3 RA, 9 RT, 2 RL)
Engine:
275
6
15.50
Walking MP:
5
Running MP:
8
Jumping MP:
0
Heat Sinks:
10 Double [20]
0
.00
Gyro:
4
3.00
Cockpit, Life Support, Sensors:
5
3.00
Actuators:
L: Sh+UA+LA+H, R: Sh+UA+LA+H
16
.00
Armor Factor:
170 pts Ferro-Fibrous
14
9.50
(Armor Crit Loc: 3 LA, 9 LT, 2 LL)
---
| | | | |
| --- | --- | --- | --- |
| | | Structure | Value |
| | Head: | 3 | 9 |
| | Center Torso: | 18 | 23 |
| | Center Torso (Rear): | | 8 |
| | L/R Side Torso: | 13 | 18/18 |
| | L/R Side Torso (Rear): | | 6/6 |
| | L/R Arm: | 9 | 17/17 |
| | L/R Leg: | 13 | 24/24 |
---
| | | | | | |
| --- | --- | --- | --- | --- | --- |
| CASE Equipment: | LT RT | | | 2 | 1.00 |
| TOTALS: | | 0 | | 61 | 35.00 |
| Crits & Tons Left: | | | | 17 | 20.00 |
---
Calculated Factors:
Total Cost:
5,580,257 C-Bills
Battle Value:
691
Cost per BV:
8,075.63
Weapon Value:
0 / 0 (Ratio = .00 / .00)
Damage Factors:
SRDmg = 1; MRDmg = 0; LRDmg = 0
BattleForce2:
MP: 5, Armor/Structure: 4/5
Damage PB/M/L: 1/-/-, Overheat: 0
Class: MM, Point Value: 7
Specials: omni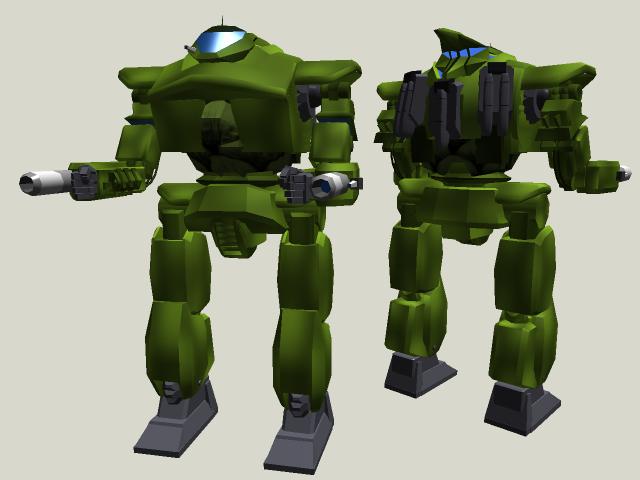 Primary Configuration
Equipment:
Crits
Mass
Heat Sinks:
12 Double [24]
6
2.00
(Heat Sink Loc: 1 LA, 1 RA)
Actuators:
L: Sh+UA, R: Sh+UA
12
.00
Weapons & Equipment:
Loc
Heat
Ammo
Crits
Mass
1 ER PPC
RA
15
3
7.00
1 Small Laser
RA
1
1
.50
1 ER PPC
LA
15
3
7.00
1 Small Laser
LA
1
1
.50
1 Small Laser
HD
1
1
.50
CASE Equipment:
LT RT
2
1.00
5 Standard Jump Jets:
5
2.50
(Jump Jet Loc: 2 LT, 2 RT, 1 CT)
TOTALS:
33
77
55.00
Crits & Tons Left:
1
.00
---
Calculated Factors:
Total Cost:
7,336,505 C-Bills
Battle Value:
1,399
Cost per BV:
5,244.11
Weapon Value:
959 / 959 (Ratio = .69 / .69)
Damage Factors:
SRDmg = 17; MRDmg = 12; LRDmg = 7
BattleForce2:
MP: 5J, Armor/Structure: 4/5
Damage PB/M/L: 3/1/1, Overheat: 1
Class: MM, Point Value: 14
Specials: omni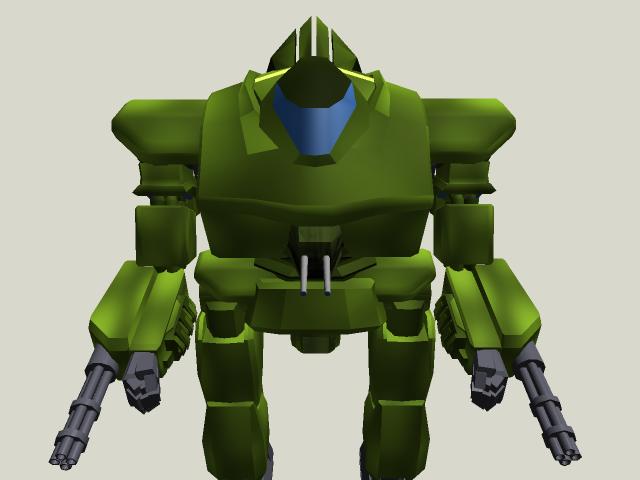 Configuration A
Equipment:
Crits
Mass
Heat Sinks:
10 Double [20]
0
.00
Actuators:
L: Sh+UA, R: Sh+UA
12
.00
Weapons & Equipment:
Loc
Heat
Ammo
Crits
Mass
1 Rotary AC/2
RA
1
90
5
10.00
(Ammo Loc: 1 LA, 1 RA)
1 Rotary AC/2
LA
1
3
8.00
2 ER Medium Lasers
CT
10
2
2.00
CASE Equipment:
LT RT
2
1.00
TOTALS:
22
67
55.00
Crits & Tons Left:
11
.00
---
Calculated Factors:
Total Cost:
6,552,301 C-Bills
Battle Value:
1,155
Cost per BV:
5,672.99
Weapon Value:
967 / 967 (Ratio = .84 / .84)
Damage Factors:
SRDmg = 21; MRDmg = 13; LRDmg = 4
BattleForce2:
MP: 5, Armor/Structure: 4/5
Damage PB/M/L: 4/3/2, Overheat: 0
Class: MM, Point Value: 12
Specials: omni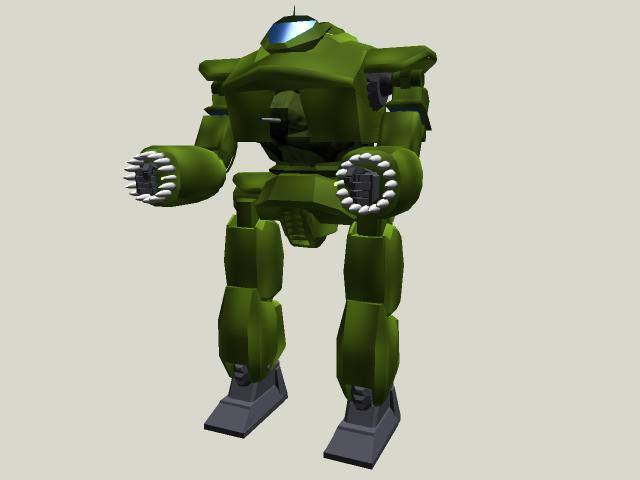 Configuration B
Equipment:
Crits
Mass
Heat Sinks:
10 Double [20]
0
.00
Actuators:
L: Sh+UA+LA+H, R: Sh+UA+LA+H
16
.00
Weapons & Equipment:
Loc
Heat
Ammo
Crits
Mass
1 LRM 15 w/ Artemis IV
RA
5
24
7
11.00
(Ammo Loc: 1 LT, 2 RT)
1 LRM 15 w/ Artemis IV
LA
5
4
8.00
1 ER Medium Laser
CT
5
1
1.00
CASE Equipment:
LT RT
2
1.00
TOTALS:
15
73
55.00
Crits & Tons Left:
5
.00
---
Calculated Factors:
Total Cost:
7,149,632 C-Bills
Battle Value:
1,293
Cost per BV:
5,529.49
Weapon Value:
1,211 / 1,047 (Ratio = .94 / .81)
Damage Factors:
SRDmg = 10; MRDmg = 18; LRDmg = 9
BattleForce2:
MP: 5, Armor/Structure: 4/5
Damage PB/M/L: 3/3/2, Overheat: 0
Class: MM, Point Value: 13
Specials: omni, if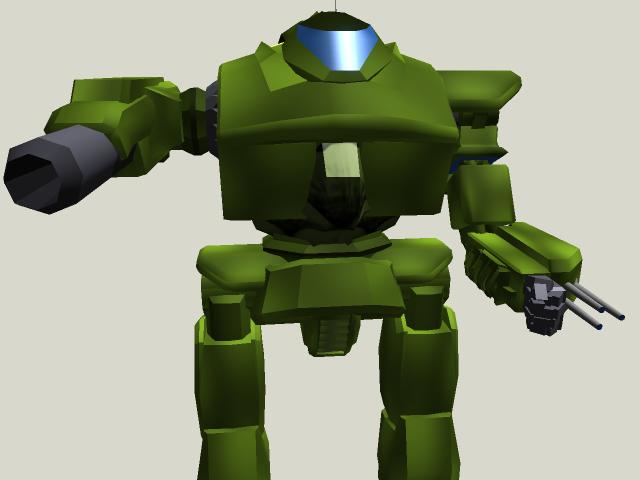 Configuration C
Equipment:
Crits
Mass
Heat Sinks:
10 Double [20]
0
.00
Actuators:
L: Sh+UA+LA+H, R: Sh+UA
14
.00
Weapons & Equipment:
Loc
Heat
Ammo
Crits
Mass
1 Gauss Rifle
RA
1
16
9
17.00
(Ammo Loc: 2 RT)
3 ER Medium Lasers
LA
15
3
3.00
CASE Equipment:
LT RT
2
1.00
TOTALS:
16
71
55.00
Crits & Tons Left:
7
.00
---
Calculated Factors:
Total Cost:
6,690,155 C-Bills
Battle Value:
1,487
Cost per BV:
4,499.1
Weapon Value:
1,366 / 1,366 (Ratio = .92 / .92)
Damage Factors:
SRDmg = 23; MRDmg = 16; LRDmg = 7
BattleForce2:
MP: 5, Armor/Structure: 4/5
Damage PB/M/L: 4/3/2, Overheat: 0
Class: MM, Point Value: 15
Specials: omni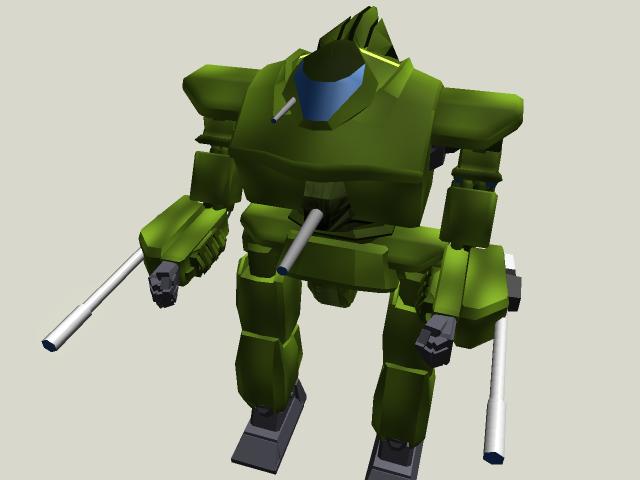 Configuration D
Equipment:
Crits
Mass
Heat Sinks:
10 Double [20]
0
.00
Actuators:
L: Sh+UA, R: Sh+UA
12
.00
Weapons & Equipment:
Loc
Heat
Ammo
Crits
Mass
1 LB 2-X AC
RA
1
90
6
8.00
(Ammo Loc: 1 LT, 1 RT)
1 LB 2-X AC
LA
1
4
6.00
1 ER Large Laser
CT
12
2
5.00
1 ER Medium Laser
HD
5
1
1.00
CASE Equipment:
LT RT
2
1.00
TOTALS:
19
70
55.00
Crits & Tons Left:
8
.00
---
Calculated Factors:
Total Cost:
6,684,051 C-Bills
Battle Value:
1,111
Cost per BV:
6,016.25
Weapon Value:
940 / 940 (Ratio = .85 / .85)
Damage Factors:
SRDmg = 14; MRDmg = 11; LRDmg = 5
BattleForce2:
MP: 5, Armor/Structure: 4/5
Damage PB/M/L: 3/2/1, Overheat: 0
Class: MM, Point Value: 11
Specials: omni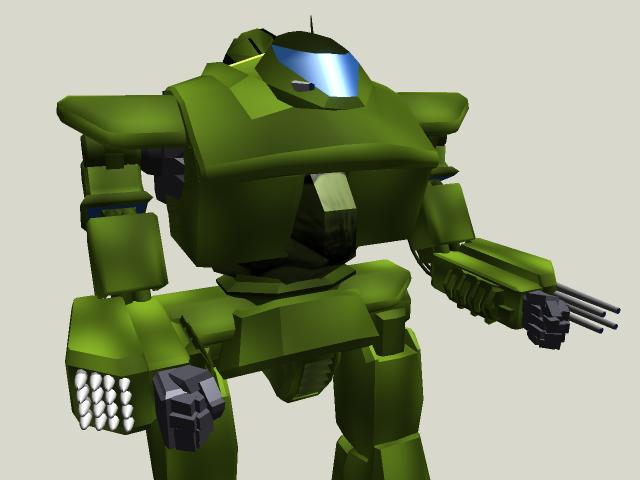 Configuration E
Equipment:
Crits
Mass
Heat Sinks:
10 Double [20]
0
.00
Actuators:
L: Sh+UA+LA+H, R: Sh+UA+LA+H
16
.00
Weapons & Equipment:
Loc
Heat
Ammo
Crits
Mass
4 Streak SRM 4s
RA
12
25
5
13.00
(Ammo Loc: 1 RA)
4 ER Medium Lasers
LA
20
4
4.00
1 Small Laser
HD
1
1
.50
CASE Equipment:
LT RT
2
1.00
5 Standard Jump Jets:
5
2.50
(Jump Jet Loc: 2 LT, 2 RT, 1 CT)
TOTALS:
33
76
55.00
Crits & Tons Left:
2
.00
---
Calculated Factors:
Total Cost:
7,556,992 C-Bills
Battle Value:
1,434
Cost per BV:
5,269.87
Weapon Value:
1,197 / 991 (Ratio = .83 / .69)
Damage Factors:
SRDmg = 29; MRDmg = 8; LRDmg = 0
BattleForce2:
MP: 5J, Armor/Structure: 4/5
Damage PB/M/L: 3/3/-, Overheat: 3
Class: MM, Point Value: 14
Specials: omni